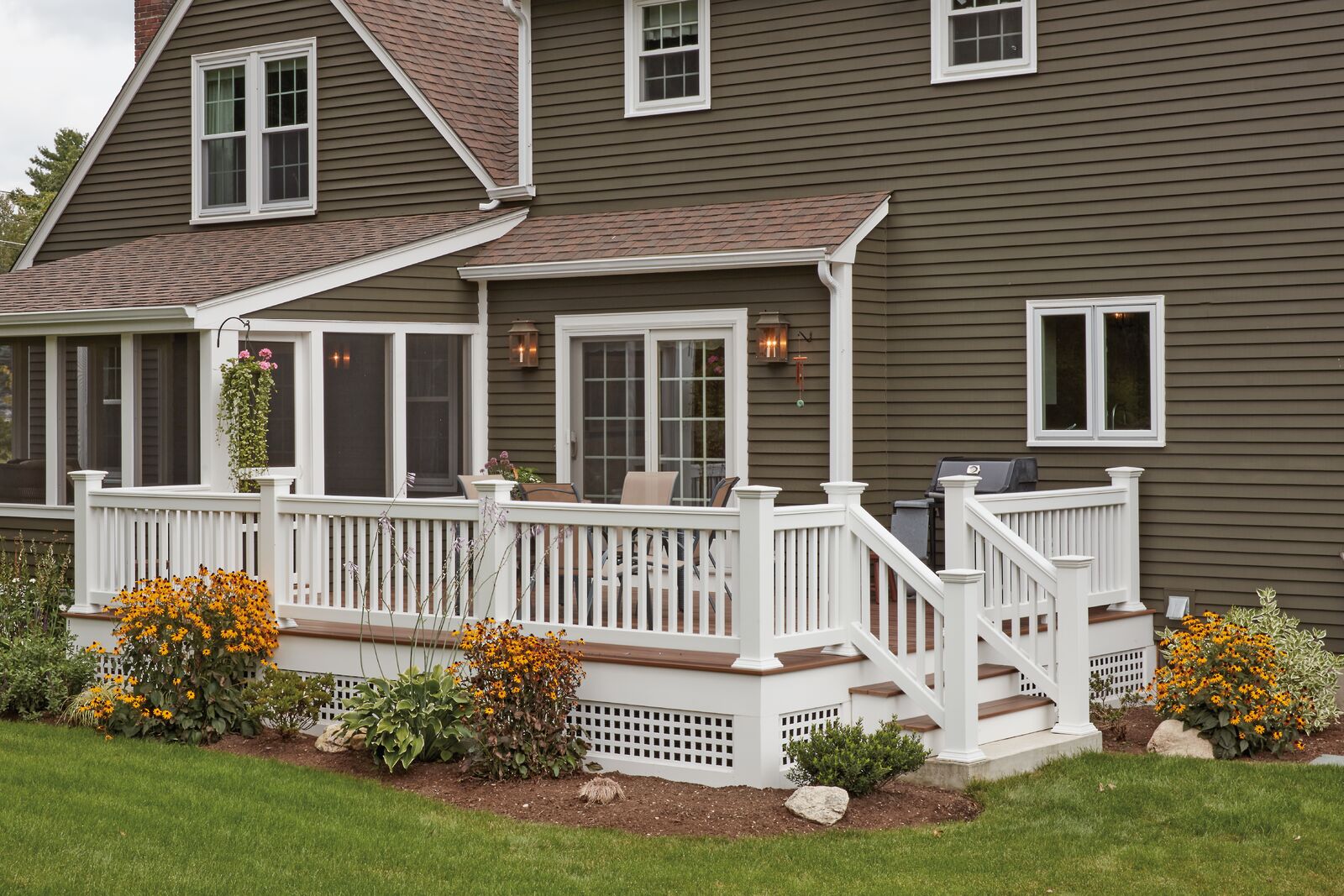 Which Outdoor Railings Match Your Home?
---
Looking to give your home a bit of a facelift? There are many ways you can add some additional style to the exterior of your home without major construction. One of these ways is by giving your railings an upgrade.
If you have a porch, elevated walkway, or staircase of any size on the exterior of your home you probably already have some railings in place for safety. But why settle for the basics when you can have something that will boost your curb appeal and add tons of charm to your home?
Like fencing, there are a variety of styles when it comes to railings. You can go for something whimsical and coastal, or something timeless and understated. And if you really want something special you can get a custom creation that is unique to your home's aesthetic. Or you can have both and create a custom combination of different tyes of railings. The choice is yours! 
Are you looking for a simple look with clean lines throughout? Maybe you want something a little more geometric in its design? Before you embark on your railing facelift, which style would compliment your home the best? Here are a few of our most beloved styles and biggest sellers…
Jamestown Railings
If you are looking for something classic and clean you are looking for the Jamestown railings. These are the railings you probably see in your mind when you think about simple, sleek railings. A best-seller, this style of railings features square balusters and sleek post caps for an overall uncluttered look. The vertical lines add structure to your exterior space in a timeless style. Like a classic picket fence, this style fits in virtually anywhere whether you have a large porch space, deck, or only a few panels along a handful of stairs.
The Jamestown style can be modified to fit any space or incorporate any style. Here the Jamestown-style railings look great paired with a matching gate. This is the perfect choice if you want added security to a porch or deck or even a pool area.
To create an entrance with some grandiosity you can also add a striking pergola or arbor that will seamlessly pair with the railings. Because everything is made in AZEK cellular PVC anything you add will match perfectly!
Chippendale Railings
If you are looking to add a touch of historical elegance to your home you can't go wrong with the classic Chippendale railings. These railings feature an interlaced, geometric design that brings an air of sophistication and intrigue. This style is both timeless and architecturally interesting.
Chippendale railings are a great addition on their own but also work well as decorative touches paired with simpler railing designs like the Jamestown or Pendleton railings. Just add in a few panels and you can create a custom design that allows you to have the best of both worlds.
Pendleton Railings
Another classic railing style is the Pendleton railings. This style feature thin pickets with top and bottom rails. The Pendleton style has a similar look to the Jamestown style with thinner pickets and rails. This is a great understated choice if you want something sleek and clean looking.
A common combination is the Pendleton railing with panels of the Chippendale style. This is a great choice if you have a lot of space to cover and don't want the same style for the whole installation. The Pendleton style is so versatile it looks great paired with any kind of ornate decor you may want to incorporate into your installation.
Final Thoughts
Giving your railings a makeover is a great way to improve the appearance of your home without having to undergo massive construction. Whether you are looking for something simple or something a little more interesting, Walpole Outdoors can help bring your vision to life.