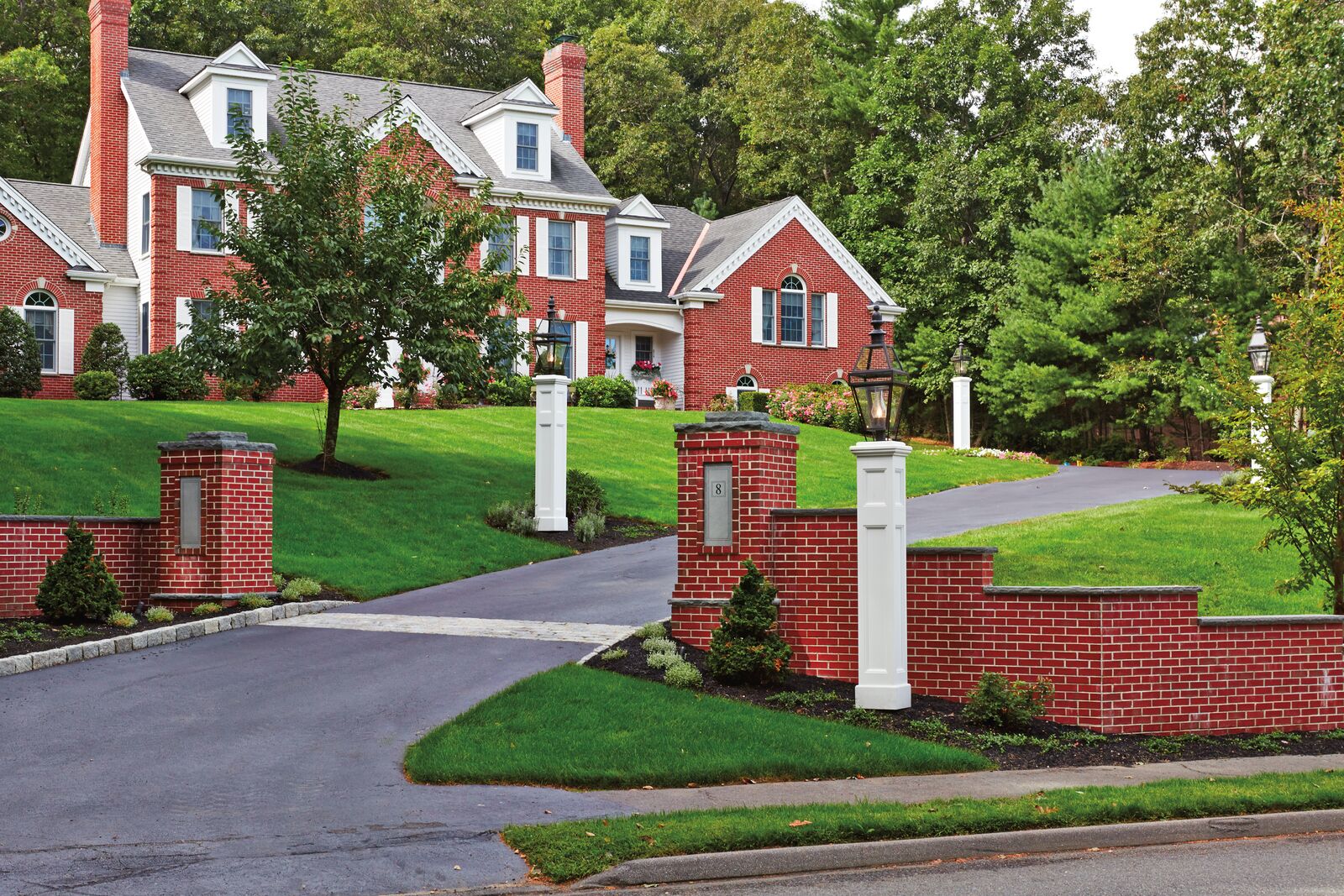 The Perfect Outdoor Light For Your Home
---
As the days grow shorter we all start relying on our exterior lighting to safely travel to and from our homes. This is also the time of the year when we realize that our outdoor lighting could use a serious upgrade. If you want to make a change, what outdoor light do you choose?
There are a lot of options when it comes to exterior lighting and all of them are great at serving their distinct purpose. But not every lantern style is right for every homeowner. It all depends on the size of your property, the layout and your own personal style. Some homes require extensive lighting to create a safe path from a long driveway to the front door while others only require a lantern by the door or by the start of the path.
When choosing a lantern you want to make sure you are choosing something that will match the style of your home but also look great year after year. That is why more traditional, classic lantern styles tend to be the best sellers.
Post Mount Lanterns
One of the most popular choices for homeowners all over the country are post mount lanterns. These are lanterns that are mounted on a freestanding post. You can place these kinds of lanterns anywhere you like to create a lighted path. Some homeowners even utilize these kinds of lanterns as more of a design element for day as well as night.
When selecting a post mount lantern you first have to choose what style lantern post you like. Lantern posts are generally crafted in a white cellular vinyl material but can be painted with vinyl safe paint to better suit your home. Lantern posts all have a very similar, simple design with details that vary. 
Our most popular design is the Hammond Lantern Post, a simple post that features four recessed panels. This post works with lanterns of any style and can be fitted with a sign bracket to display a name or home number.
Another popular style is the statuesque Arlington Pillar Post. This lantern post is wider than the Hammond with recessed panels on two sides. This post maintains the same width throughout the majority of its height. This is also a versatile style that looks good with all sorts of lanterns and placements.
If you are looking at installing more than one post mount lantern your best bet is to choose a post and lantern style and stick with it. You don't want to install lighting that does not match!
Side Mount Lanterns
If you already have a post mount lantern that you like or the front of your property isn't very expansive you should look for a side mount lantern. These are lanterns that attach to your home itself and not a post. You can place one of these at the front entrance or embrace symmetry and place one on either side of the doorway. All of our side mount lanterns are classic designs that will maintain relevance and beauty for years to come.
A great example of a classic side mount lantern is the Beacon Lantern. This lantern is a traditional single bulb lantern enclosed in glass. This design of this particular lantern makes it a great choice for both side mount and post mount. In fact, many homeowners will purchase one of each so their exterior lighting matches perfectly. This is also a great choice if you want something with a lot of glass and not as much visible metal.
Another example of a great side mount lantern is the Montgomery Lantern. This rectangular lantern is crafted in brass and affixes to the home on one side. This is also an attractive option if you are looking for something a little more historical looking with two bulbs.
Final Thoughts
Before you commit to a certain lantern or post style make a plan for where you want them to be placed. Placement makes a big difference in what style you will ultimately choose. When you are selecting a lantern think about what will provide enough light and what design will age the best with your home. Choosing something timeless will ensure that your exterior selections never start to look outdated.