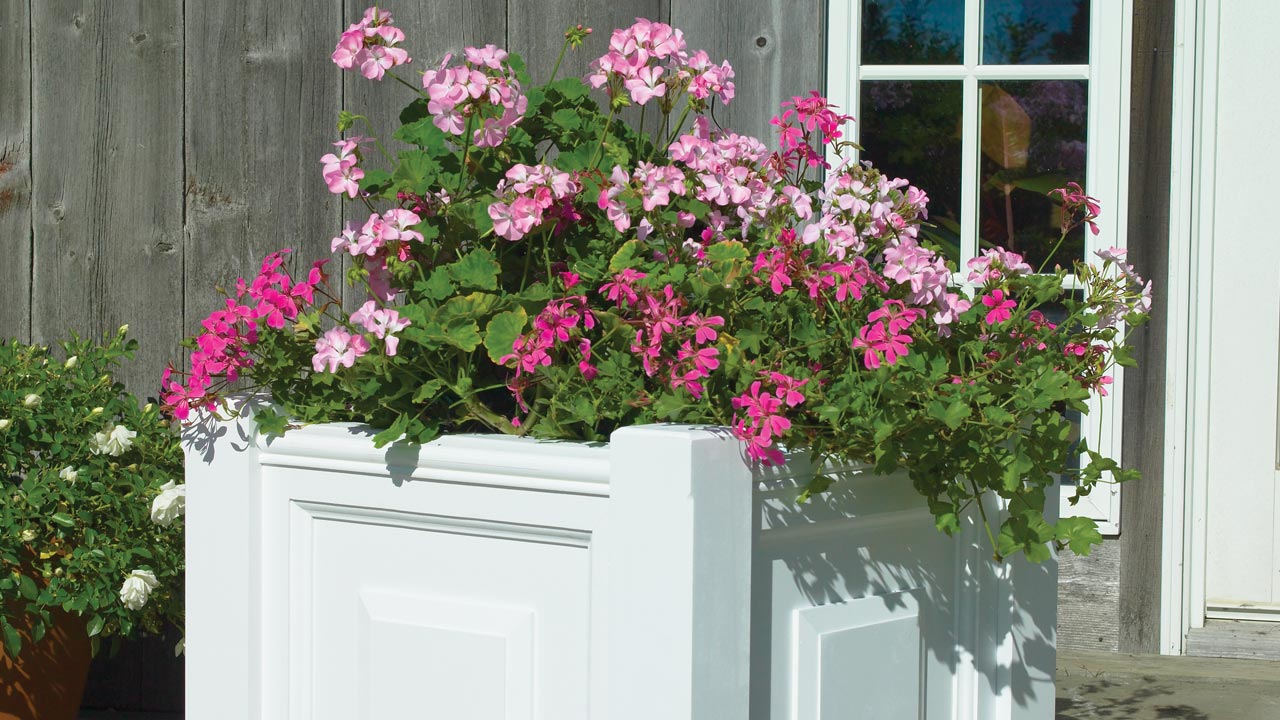 Spring Planter Ideas
---
Sick of the winter yet? Luckily spring is right around the corner. Start your celebration of the season off with some lovely and inspiring container gardens and arrangements around the exterior of your home. All you need to spruce up your yard in the transitional period is a quality AZEK planter and a little creativity - and maybe a green thumb.
Sunny Yellows
A great idea when creating a container garden is to choose a theme or color and really go for it. Coming from the dreariness of winter a bold bright garden is perfect for elevating your home's exterior and lifting spirits. Plant a number of beautiful yellow flowers, with seasonal greens, in your best planter and put it at your entryway or another location that gets a lot of visibility. Daffodils are perfect for this kind of arrangement because they thrive in early spring and are vibrant in color. You can also choose pansies and crocus, both early spring favorites that bloom in bold yellows. 
Pretty Pinks
What color comes to mind when you think of spring flowers? Chances are it's pink. A great way to welcome the season is with an arrangement of varying shades of pink. This monochromatic look is chic and anything but boring. With the color as the theme you can go crazy with what kinds of flowers you choose trying out different shapes and textures. The only thing you need to consider is the needs of each kind of plant you choose - making sure they are all similar will enable you to keep the arrangement healthy and bold all season long. 
Lush Textures
Another idea for getting that perfect container garden is to really go in on the varieties of plants you are using. One way to achieve a truly lush arrangement is to go with plants that have varying, but complimentary, shapes and textures. Dianthus is a great choice for this kind of arrangement because it looks great planted in close clumps. Another wise choice are snapdragons for their bold colors and unique shape and the always versatile ivy for some delicate hanging pieces. This kind of arrangement would look lovely in a more shapely planter or in a window box. Shop the full line of planters and window boxes on the Walpole Outdoors website and share your spring gardens with us on Facebook or Instagram!