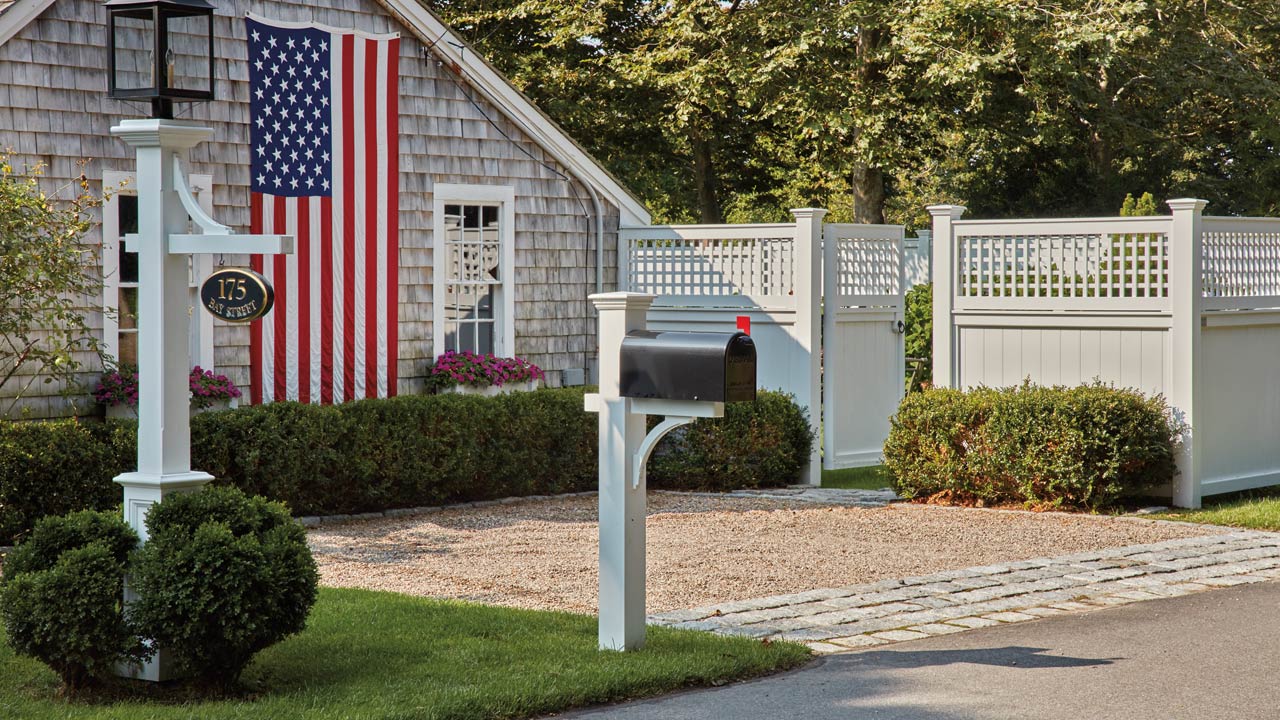 Small Touches: Mailboxes & Mail Posts
---
Small additions to your home or yard can make a huge impact in how you see your space. One of the best little changes you can make is adding a quality mailbox and mail post. A sturdy and classically designed post will be seen by everyone including you every time you check your mail. So why not enjoy that 60 seconds everyday? Mailboxes and posts also make the perfect gift because it's essentially one-size suits all and it's something that every homeowner needs. The only thing you need to know is the recipients style and home number if you want to add some additional lettering.
The Liberty Mail Post
The most popular of our mail posts is the Liberty Post. The post is crafted in low-maintenance natural wood and wood alternative material AZEK and can withstand any kind of inclement weather. The Liberty Mail Post is beautiful in simplicity and compliments a number of different exterior styles. You can also choose from white, cream, and verde green finishes to better suit your individual style.
Premium Aluminum Mailbox
What would go better with your new Liberty Mail Post than a brand new Aluminum Mailbox? Our Premium Aluminum Mailbox is just one of the mailbox varieties we offer but one of the most popular. The aluminum and stainless steel mailbox comes in black, burgundy, desert sand, green, navy blue and white. No matter what color you choose your mailbox will be handcrafted with strength and durability for years to come.
SHOP FOR MAILBOXES & MAIL POSTS FROM WALPOLE OUTDOORS