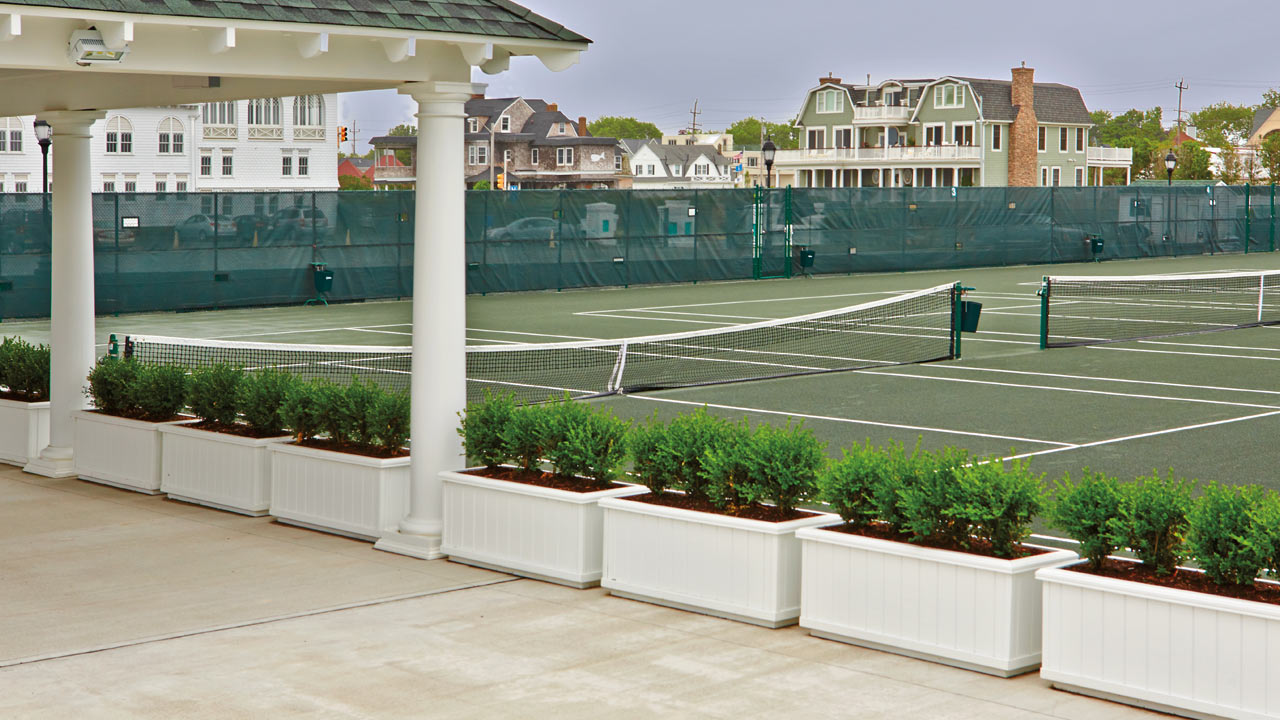 Planters In Commercial Spaces
---
Crafting an outdoor space is as much style as it is function. Stylish planters can serve as beautiful accents to other structures or become structures of their own - becoming barriers when placed together on a perimeter or as support when used to construct a self-anchoring pergola. Fencing and railings are beautiful ways to create a perimeter but sometimes a space just calls for a little more.
Need something that will fit in to existing decor style? Walpole will handcraft custom planters in any style and to the dimensions that meet your specific needs. These are crafted in AZEK, a low maintenance material that looks just like natural wood, yet won't rot, crack, or split, and will hold its pristine appearance for years. AZEK planters do not require liners. We will also pre-paint your planters in your choice of more than 100 Sherwin-Williams VinylSafe paint colors, which come with a 25-year warranty.
Planters are also great for their traditional use - beautiful accents to outdoor and indoor areas. Planter gardens add a little splash of life to wherever they are placed and can be moved and changed depending on the season. All planter boxes have pre-drilled drainage holes. For interior use or easy seasonal changes we offer copper and plastic liners for our Small Square Planter, Small Rectangular Planter, and Large Rectangular Planter.