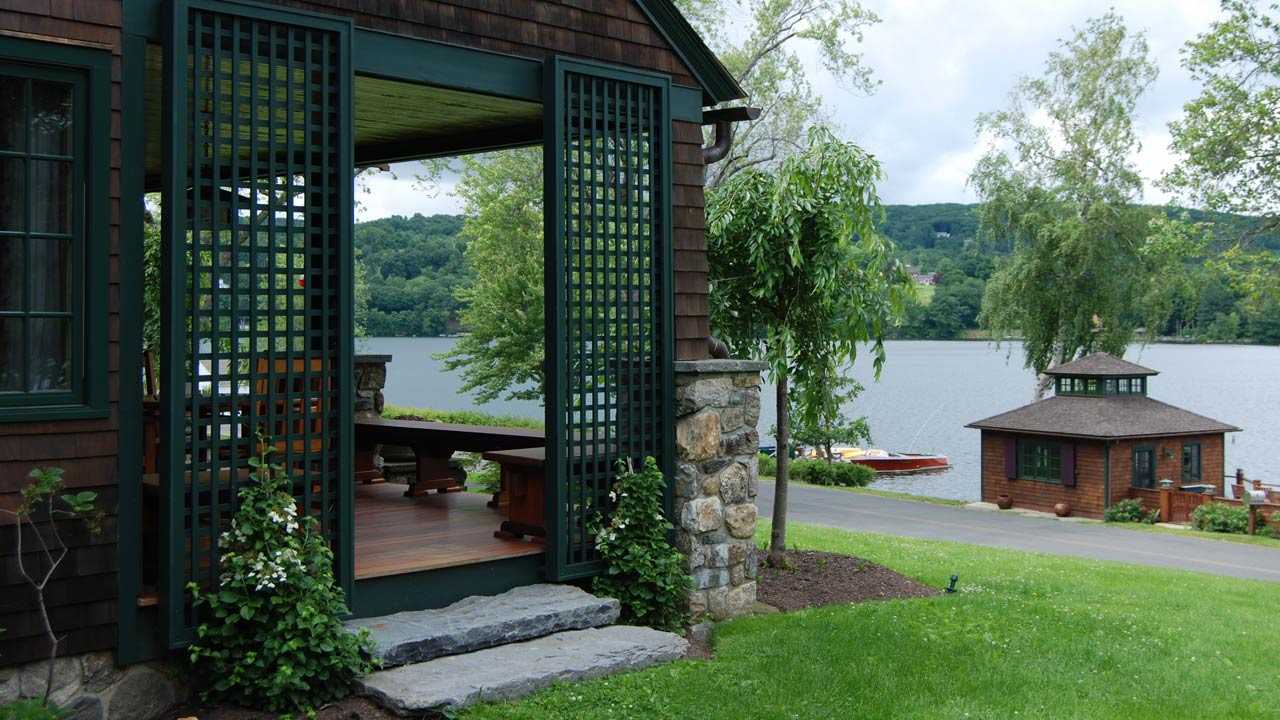 Lattice Panels For The Home
---
Adding some charm and interest to your home or garden doesn't have too be difficult or even too expensive. You can go big or small with something geometric or with romantic curves. Custom lattice panels come in all shapes and sizes and fit into almost any home or garden setup. If you can dream it we can do it!
Small Attached Pieces
Small lattice panels are a great way to add a little interest to a bare wall attached to the exterior of a home, garden enclosure, shed or garage. You can go with something simple and rectangular like the Standard Decorative Lattice Panel or something more custom that is built to match your exact spec. Each piece can be made to order in any size that you need to complete your project and each AZEK lattice panel is finished in white but can be painted any Sherwin Williams vinyl safe color to best suit your needs.
Large Free-Standing Pieces
A little creativity goes a long way. We've helped customers bring their unique visions to life by crafting the intricate large-scale free-standing lattice structures in their imaginations. Each structure serves a unique purpose whether it be a visual statement, fence or a privacy screen. Lattice panels provide an almost limitless number of opportunities to be creative in a specific area of the garden - with spectacular results.
Historical Replication Lattice
Preserving the look and feel of a historical location is important when renovating. Walpole has worked with numerous clients to craft lattice panels that maintain the historical appearance of old, treasured buildings. In 2013 a New York City customer sought Walpole's help in replicating an historical lattice motif for their rooftop garden at a location originally built by Fred F. French in the 1920s. This distinctive lattice was handcrafted in cellular PVC, so the apartment owners will have little maintenance concerns for years as they enjoy the great looks of this classic presentation high above the bustling metropolis.
VIEW MORE CUSTOM LATTICE AND PRIVACY SCREEN OPTIONS FROM WALPOLE OUTDOORS