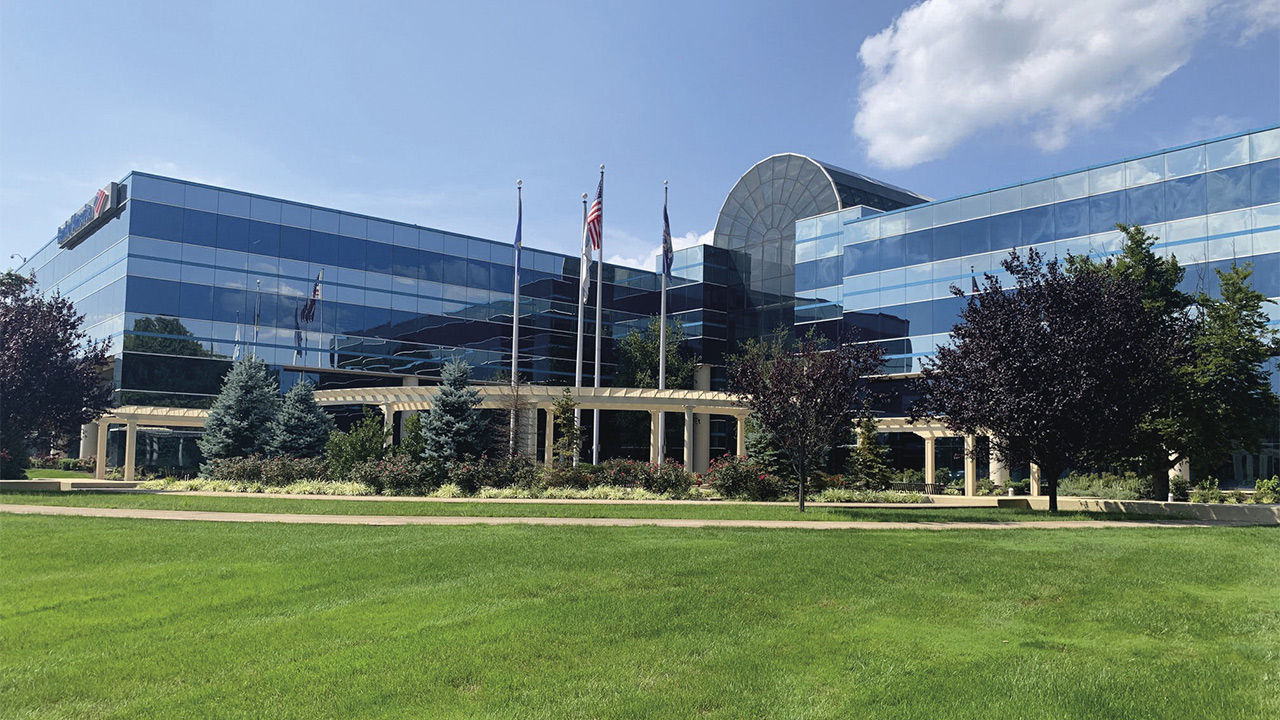 Entryway Pergolas for Business Spaces: Adding a Unique Character to Your Campus
---
Inside or out, making an upgrade to your business space is always a good idea. Whether with entryway pergolas that offer an architecturally impressive welcome or with the addition of a few well-placed AZEK planter boxes or outdoor lanterns outside of your commercial property, office space or academic campus, any improvements made to the "face" of your space boosts foot traffic and therefore, boosts business.
You've heard the saying "never judge a book by its cover." Well, as it turns out, people do. Adding character to your exterior by transforming your entrance or expanding your usable outdoor square footage ultimately ups your foot traffic, improves your customer reviews, and increases the value of your business. No doubt about it – enhancing your curb appeal is one of the most invaluable tools in your marketing toolbox. Invest in the exterior of your property with custom entryway pergolas, AZEK fencing, or some elegant outdoor lanterns, and you're sure to see big returns on the sought after first impression. 
Define Your Business with a Distinctive Perimeter
Transforming a once unremarkable façade into an unforgettable one, entryway pergolas expertly craft the all-important first impression. Handsome, head-turning entryway pergolas are guaranteed to pique the interest of anyone driving or walking by your place of business. Impress your guests by integrating a pergola to frame your entryway like this 12 foot custom spa entryway at the Inn at Perry Cabin on Maryland's eastern shore to instantly enhance curb appeal.
Versatile, durable, and low maintenance, a fence crafted from AZEK solid cellular PVC (an environmentally friendly synthetic material) is completely customizable and built to last. Coated in crisp white or in a designer hue, custom fencing around your business campus is often one of the very first things that visitors notice. Consider AZEK fencing to define your property with a distinctive perimeter mirroring the quality of your products or services. Or use AZEK fencing to seamlessly integrate an outdoor space for breaks, meals, and outdoor meetings into the work environment. Classic designs with long-lasting, low-maintenance components make Walpole Outdoors fencing the first choice for businesses across the country—with more than 40 different AZEK fencing styles to choose from. 
Creative Outdoor Spaces in the Workplace
Creating outdoor spaces within your company campus will allow your employees to spend a portion of their work hours outdoors, leading to overall increased productivity and even improved wellbeing, companywide. It can be as simple as adding a few benches, outdoor lanterns, or AZEK planter boxes to an already-existing courtyard. So many commercial property exteriors can feel lackluster and impersonal, even the brightest of days. Fortunately, one of the tried-and-true ways to bring life to any outdoor space is also one of the simplest: add some flowers and fresh greenery for an effortlessly inviting entrance. 
While many commercial properties opt to install raised flower beds or flank their entrance with a few concrete planters, there's far superior solution. AZEK planter boxes have the look and feel of real wood, but they are low maintenance and durable, maintaining their structure and color for decades. Available in a variety of sizes and materials, these versatile AZEK planter boxes can be tailored to complement your building's already-existing architecture.
Pergolas and custom AZEK fencing together offer a smart expansion of your footprint for all the reasons that your customers, visitors or employees may desire. When thinking about adding character to your business space, consider ways to integrate custom AZEK products to craft an outdoor space for gathering and socializing. Perhaps for the overflow of guests, a social gathering, or an outdoor meeting space, outdoor spaces can be integrated at most office spaces, college campuses or private clubs--with limitless design capabilities. 
Creative Outdoor Spaces at Colleges and Universities 
Many colleges and universities have realized the invaluable role facilities play in prospective students' decision-making process of which institution to attend. As institutions work to attract and retain students in an increasingly competitive landscape, schools have found investing in outdoor spaces is crucial.
Bringing forth creative thinking and innovative ideas, universities are a powerhouse of forward-thinkers. Because many creative moments happen in outdoor environments, outside of the four walls of a classroom, universities are expanding their usable outdoor spaces paving the way for impromptu discussions, meetings, and lectures.
Given the current pace of life in academia, students can often fall subject to high levels of stress. In fact, surveys continually point to an increasing number of university students who are experiencing significant stress during their college years. Open spaces provide the natural surroundings and restorative atmosphere that lend for relaxation and rest between classes.
Recognizing this trend, Walpole offers a unique design solution creating a dynamic student living community equipped with outdoor spaces. Partnering with institutions of higher learning and architects, Walpole works to create architecturally impactful and inviting gathering spots on campuses that create community and opportunities for outdoor learning.  
If you're ready to define the perimeter and character of your place of business, office space or campus, Walpole can develop a solution that matches your needs and makes an amazing impression on your employees, customers, and visitors. Discover the difference quality craftsmanship and impeccable design make. Discover Walpole Outdoors today.