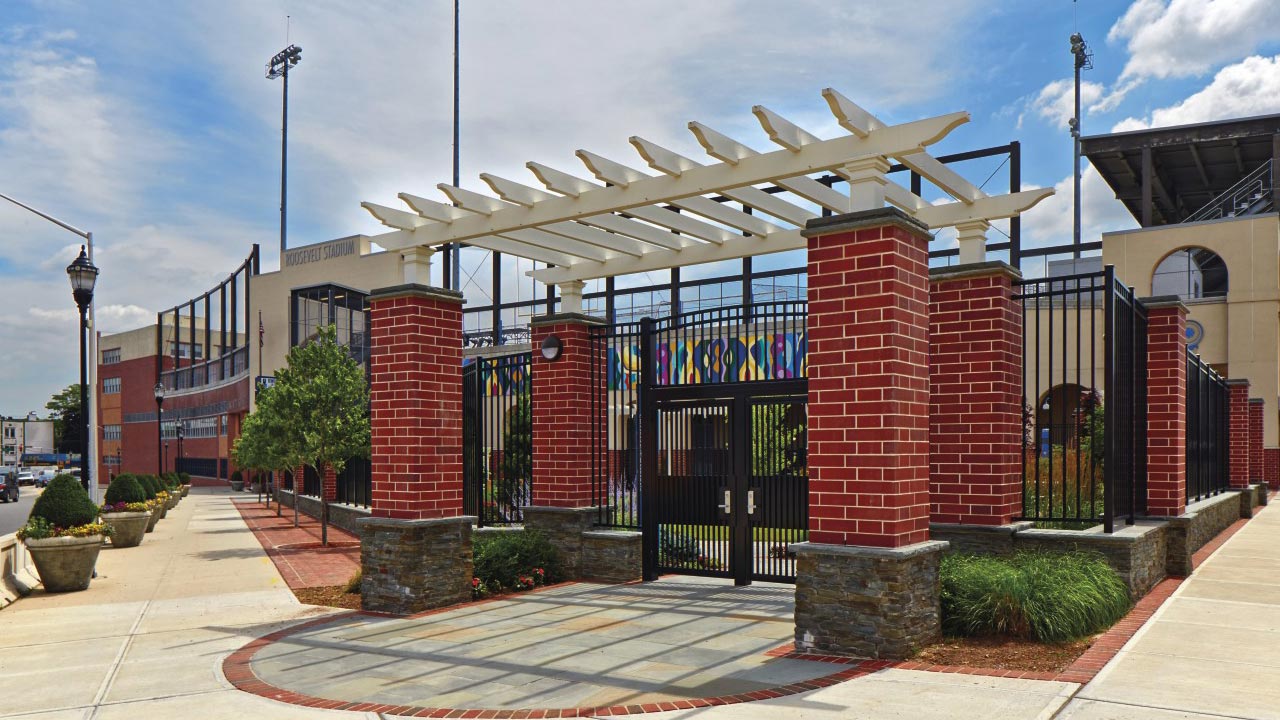 Elements Of Curb Appeal
---
We all have that home or business we drive by and silently envy. Whether its the building or the landscaping curb appeal makes a big impact on our unconscious judgment of homes and businesses. Do you want to make your home one that people remember, are inspired by or just silently envy? Do you want to make passerby notice and remember your business before ever coming inside? Boosting curb appeal doesn't have to be a huge expensive undertaking it just requires smart use of what your property already has going for it.
Create an Area of Interest
A surefire way to boost your homes' appeal is by adding an external structure that will serve as a point of visual interest. A great example of this are homes that feature pergolas near the front of their yard or attached to the home. Pergolas are stately and never go unnoticed. A sleek white structure that extends or adds on to the home will draw interest and boost your home's value. If a pergola is too much of a change to your home's structure consider a much simpler arbor. Arbors come in a variety of styles and can be customized fully insuring you have a structure as unique as your home. This structure adds a whimsical element to an entryway instantly pulling the space together.
Create a Memorable Entry
The entry to any building sets a tone - if patrons see old, un-maintained fencing or a creaky gate you are putting them in a negative headspace before their encounter with your business even begins. If overhauling the facade and landscaping is too pricy or unrealistic a good place to focus your attention (or begin a larger project) is the entrance. Simple improvements like replacing old fencing and adding a new gate can go a long way. Smaller touches also don't go unnoticed - think planters and window boxes with season flowers and a lantern on a sturdy lantern post lighting up the walkway. In conjunction with simple garden maintenance you can make any home or business look welcoming. Larger structures like pergolas make great entryway additions as well and can be customized to create a one-of-a-kind impact.
Maintain Your Investment
You could spend thousands overhauling the exterior of your home or business but if you don't maintain your new hardscape or landscaping it will go back to looking dull pretty quickly. Luckily Walpole structures made with the state-of-the-art AZEK cellular vinyl material are virtually maintenance free! This material has the look and feel of real wood without the decay, splintering, chipping and weather related damage. AZEK structures are installed and will never need to be repainted or repaired (under normal conditions). The occasional cleaning will help with seasonal accumulation (pollen, leaves) but your structure will look the same as the day it was installed years later.