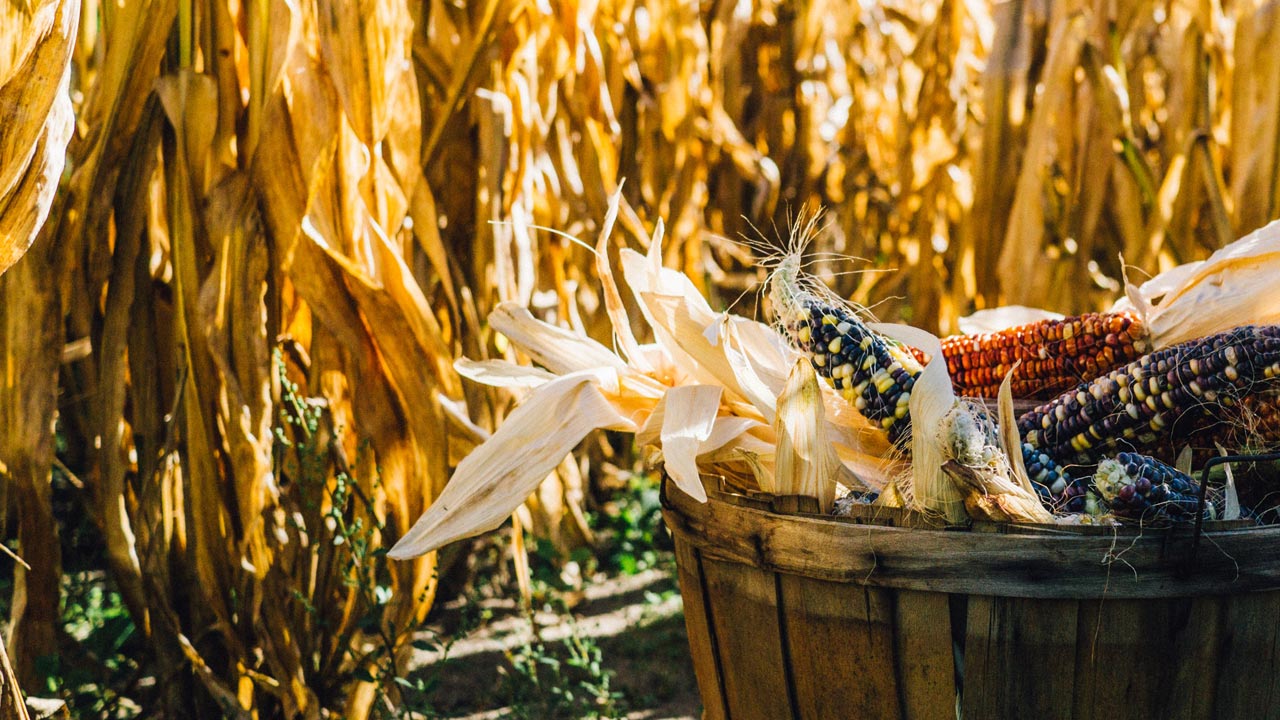 Autumn Lantern Post Decor
---
An important part of your homes' autumn exterior is a lantern post. As the days grow shorter it is more and more important that your entryways are well lit for safety and security. A lantern post with lantern is one of the best ways to achieve this whether you are on a budget or not. While a lantern post is beautiful on its own it is also a great opportunity to add a little extra seasonal decor to the outside of your home. We have a few ideas for ways you can use this space and structure to celebrate the season...
Simple Corn Stalks
A lantern post is the perfect place to utilize corn stalks in your decorating. These look great gathered around the post and tied together with wire or a festive ribbon. This is a look that is easy and cost effective. You can add other natural fall elements to the post like berries, flowers or corn to enhance the harvest look.
Strands Of Leaves
Another way to add a boost to your fall decor is to add some leaves to your lantern post. For this you will want to use fake leaves since real ones will disintegrate and fly away in inclement weather. You can find strands of autumn leaves at your local craft store in the wreath making section. If you cannot find a strand you can make your own with wire and fake leaves. Simply wrap them around the post in your desired density and secure.
Bows and Wreaths
If you want to do something quick and simple to add a fall touch you can place an autumn wreath or a festive bow to your lantern post. A wreath looks best secured near the center or towards the top of the post and a bow looks great just under the lantern itself. Just make sure that you secure either piece well otherwise you may be chasing it down the street with the wind.