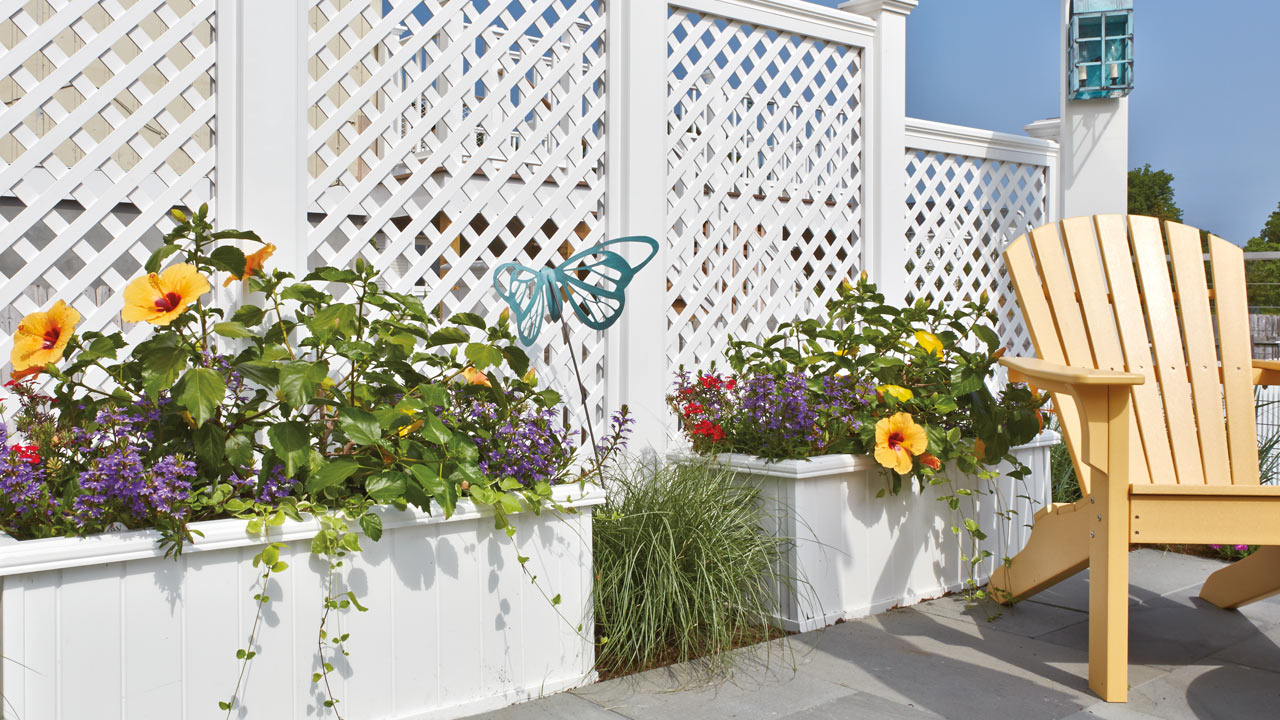 Adding Color To An Outdoor Space - Lattice & Planters
---
Creating a beautiful outdoor space is important for homeowners and business owners alike. A striking outdoor space can make your home or business more inviting, boost curb appeal and boost a property's value. Aside from adding larger scale structures like fencing and pergolas you can add immense value by just adding a splash of color. A great way to get that color in a lovely and manageable way is with a planter or lattice panel. Planters and lattice panels give flowers and other plants a contained space to grow and add character. These outdoor tools also make flowers easier to manage and move.
Climbing Plants on Lattice Panels
If you are short on horizontal space go vertical! Dress up an empty exterior wall with a simple lattice panel and let those climbing plants climb! All you have to do is install and start growing - many climbing plants will climb on their own and require only a little trimming as they grow. Lattice is also a great thing to consider when creating any kind of partition. If privacy isn't a huge factor skip the fence and add a larger scale lattice panel or lattice fence. This structural change will allow you some creativity - instead of having a plain fence you can have large space for a variety of lush climbing plants. 
Container Gardens in Planters
If maneuverability is a big concern for you then a planter is a great choice in adding some color and life to your space. Available in a variety of shapes and sizes, planters are an easy all-weather way to add charm to an entryway, porch, or outdoor gathering space. Planters can look great pretty much anywhere - even indoors! Purchasing a versatile and durable planter is ideal so you won't have to worry about unsightly chips and splitting. Walpole planters are made from AZEK wood alternative, a material that is virtually maintenance free and won't warp or rot like wood. These planters can weather just about anything and can be used all year long to add some color.