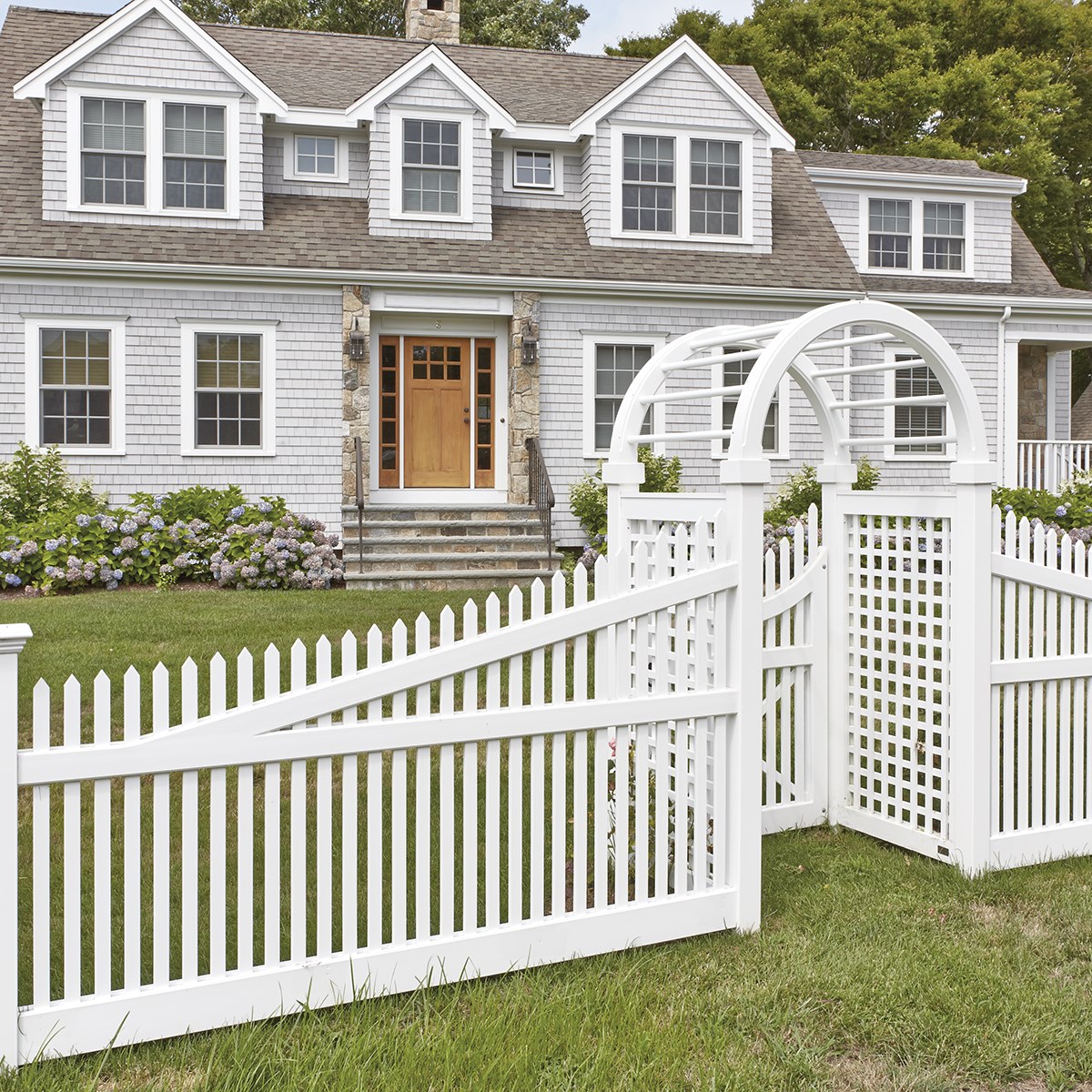 Curb Appeal: Why Making A Great First Impression Is Important
---
Have you ever been walking or driving down a street where one home jumped out so much that you had to take another look? That is the power of curb appeal!
Say there are two identical homes right beside each other. Everything about these two homes are the same on the inside but the outside of each home is cared for in a different way. One has an old fence with chipped paint, patchy lawn and non-working exterior light by the entryway. The other has a well cared for lawn, classic lantern on a post at the start of the walkway and a well cared for and clean entry gate. If these two homes were for sale, which one do you think would get more attention? Which would sell for more?
Curb appeal has the power to make lasting first impressions. You would certainly favor the home with the more cared for exterior in the scenario laid out above even if everything about the homes themselves were the same. The unkempt home could even be larger and better maintained on the inside but it still wouldn't get as much interest as the home with the prettier exterior. First impressions are just that hard to change!
What Is Curb Appeal?
Curb appeal is the attractiveness of your home from the outside. It is the impression someone has of your property when they are visiting it for the first time. How appealing is your home from the curb? That is curb appeal.
Everything that can be seen from the front yard matters when determining the curb appeal of a home. This includes landscaping, paint, exterior structures, paving and layout. This could include large things like fencing, stairs and the home's paint or siding and smaller things like attractive light fixtures, mailboxes and decorative elements like planters.
Why Does Curb Appeal Matter?
Curb appeal may not seem like the most important thing on the planet but it has a huge impact on how people perceive you and your home. If you are concerned with property values or the sellability of your home, curb appeal becomes even more important.
Curb appeal deals in first impressions, which are notoriously hard to change. The first impression someone has of a person or a place colors how they perceive them for weeks, months, even years to come. If you are planning on selling your home first impressions are crucial because you don't have months to try and change a buyer's first impression of your home.
Impacts Perception
Curb appeal has a direct impact on people's perception of you as a homeowner. If your home is unkempt and messy from the outside that impression is going to stick with any visitor or passerby. This kind of negative first impression can be hard to shake and overcome. If you are looking to become a more active participant in neighborhood activities, having an unattractive home can really put you at a disadvantage in your neighbors eyes.
Curb appeal also impacts the perceived value of your home. If it looks nice from the outside your home will look like it is worth more than it is. If it is not well maintained it will look like it is worth less.
Critical For Selling
If you are looking to sell your home either now or in the future then curb appeal is something you cannot ignore. In a competitive market the homes with the most curb appeal get the most views and the most interest. More interest equals more offers.
Real estate experts stress the importance of curb appeal and say that it is one of the most critical factors for success if you are trying to sell your home. People make snap judgements, especially when browsing home listings online, in as little as a few seconds. Having a home with a lovely exterior will extend a buyer's interest and make a great, lasting first impression.
This doesn't mean that only homes with expensive exterior renovations will be successfully sold. Cleaning up the front yard, doing a little landscape maintenance and updating some exterior fixtures is a great way to make your home more appealing to buyers.
Can Increase Your Home's Value
While it's not definitive, curb appeal in many cases can actually increase a home's value. According to the National Association of Realtors just investing in a professional landscaping service can increase a home's value by 15 percent. If you maintain your landscaping yourself with regularity you could see an increase of 7 percent.
If just maintaining the landscaping can lead to an increase in value just think of what other additions can do for your home's value! Adding a fence or other outdoor structure can give your home a sizable boost. Smaller things like mailboxes and planters can also work with your landscaping to maintain the manicured appearance.