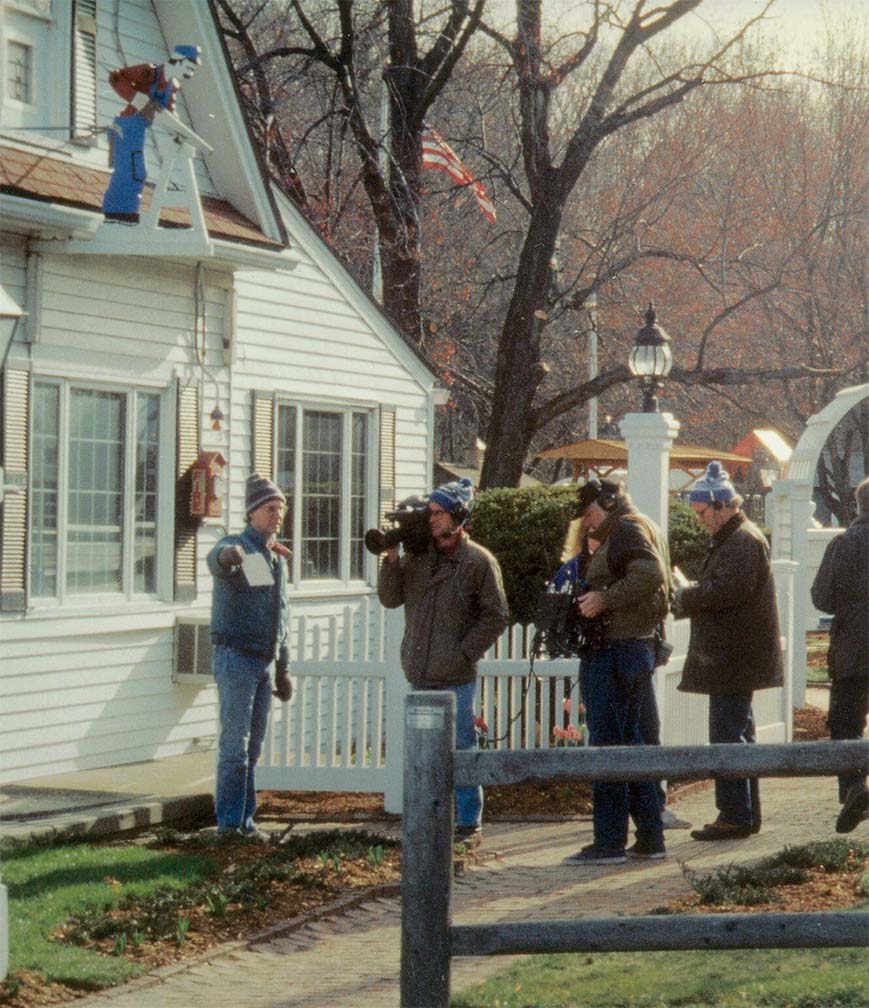 90 Years of Outdoor Excellence
---
All great things start from something small! Walpole Outdoors is nationally recognized for creating beautiful, high-quality outdoor structures for homes and businesses nationwide. But Walpole wasn't always a recognizable brand. Over the last 90 years, Walpole Outdoors has grown from a local fencing manufacturer to one of the most widely recognized brands in exteriors.
To celebrate Walpole's 90th anniversary this year, let's look back at where the brand began, how it grew, and where it is going!
Humble Beginnings
Walpole Woodworkers was founded in 1933 by P.R. Allen in Walpole, Massachusetts. Allen took a leap of faith, starting the fencing business as America was still reeling from the Great Depression. Initially, Walpole Woodworkers was a small local company staffed entirely with residents in the surrounding community.
Shortly after Allen started the business, he acquired two mills in Maine, allowing the company to ramp up production significantly. As production increased, Walpole craftsmen were hard at work creating custom machinery that would streamline production and enable them to keep up with the growing demand.
At this time, Walpole Woodworkers exclusively manufactured beautiful and long-lasting Northern White Cedar products, primarily cedar fencing.
In 1938 Walpole began expanding its offerings beyond fencing with the help of architect Royal Barry Willis who designed stylish modular buildings. These buildings became highly sought after by homeowners and used as everything from storage sheds to art studios to cabanas! In five short years, Walpole Woodworkers expanded its offering beyond wood fencing.
Mid-Life Expansion
By the middle of the century, Walpole Woodworkers was consistently growing and changing. During that time, Walpole developed a unique factory pre-staining system that streamlined the wood staining process making it easier, less messy, and more efficient. 
In addition to upgrading and innovating the manufacturing process, the company also started creating various outdoor structures, including arbors, pergolas, gates, railings, trellis, lattice, outdoor furniture, and more. These structures would boost the company's popularity and expand Walpole's footprint on the east coast.
After decades of innovating, Walpole Woodworkers was now a well-known name in the New England area and was even featured on the inaugural episode of 'This Old House' in 1974.

21st Century Innovation
At the turn of the century, Walpole's continued growth was evident in the opening of several showrooms up and down the east coast. In addition, Walpole Woodworkers now had a physical presence in numerous states, with design experts working with customers far from its Walpole, Mass headquarters, expanding its reach significantly.
To continue to be on the cutting edge of exterior manufacturing and design in the 2000s, Walpole allocated significant resources to studying wood-alternative materials to produce high-quality, low-maintenance cellular PVC structures that look and feel like wood. 
Walpole invested heavily in wood-alternative material, securing more than 50 proprietary dies for the company to create just about anything in cellular PVC.
The addition of cellular PVC dramatically expanded Walpole's catalog of products and allowed the company to accommodate the needs of even more consumers. Cellular PVC quickly became the company's most popular material for everything from fencing to pergolas and arbors to planters and window boxes.
Walpole Outdoors And Beyond
After decades of innovation and the inclusion of cellular PVC as one of the company's primary materials, Walpole Woodworkers changed its name in 2015 to Walpole Outdoors to reflect the expanded offering.
In the past 90 years, Walpole Outdoors has grown from a local business in Massachusetts to a nationally recognized brand. More recently, the company has expanded further with showrooms in Florida and the south. Walpole Outdoors continues to grow, providing classic, high-quality products to a new generation of homeowners.