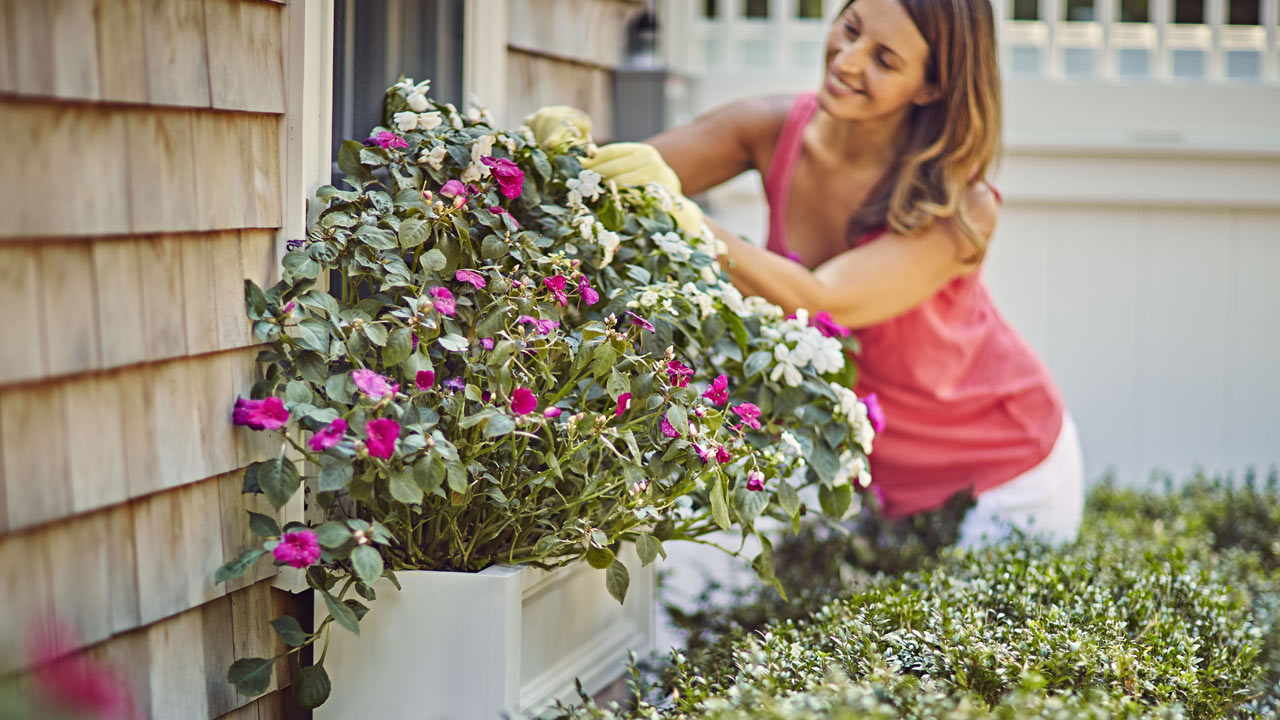 4 Ways To Use A Planter At Home
---
A pop of life is always a good idea in a residential space. That's why a quality planter box is the perfect accessory for your home in every season.
At The Entryway
Put your planter in a place where it will get seen the most! An entryway planter is a great way to bring some life to your front door season to season. In the spring and summer add lively blooms in vibrant colors and transition to deeper hues and evergreens in the autumn and winter. Depending on what kind of space you have you can opt for one square planter box or a duo to frame the doorway! But those aren't your only choices - we have planters in just about every shape and size ready to be customized to your home.
At Windows
Another way to brighten up the exterior of your home is too add some color to the space outside your windows. Whether just a few or several, adding a window flower box adds a burst of plant life without taking up any ground space. Window boxes are crafted with low-maintenance AZEK materials so they will hold up for years and years without rotting and can be painted to perfectly suit the exterior of your home.
As A Boundary
If you don't want to add a planter to the entryway of your home there are still many places to choose one, like alongside a fence or lattice or as a barrier all its own. Larger, rectangular planters are best suited and can make a handsome border for a front yard, garden space, outdoor entertaining area or to establish a property boundary. Add a few or add a bunch and create a space that is both structured and natural.
To Anchor Large Structures
A more unconventional use for planters is to use them as anchors for structures like kit pergolas or custom pergolas. On this rooftop in Boston we used planters to anchor this freestanding pergola so that it fit securely in the space without needing to damage the building or rooftop. But if you don't need to anchor anything planters are still great for placing at the base of pergola or pavilion pillars too add a little something extra to that entertaining space.