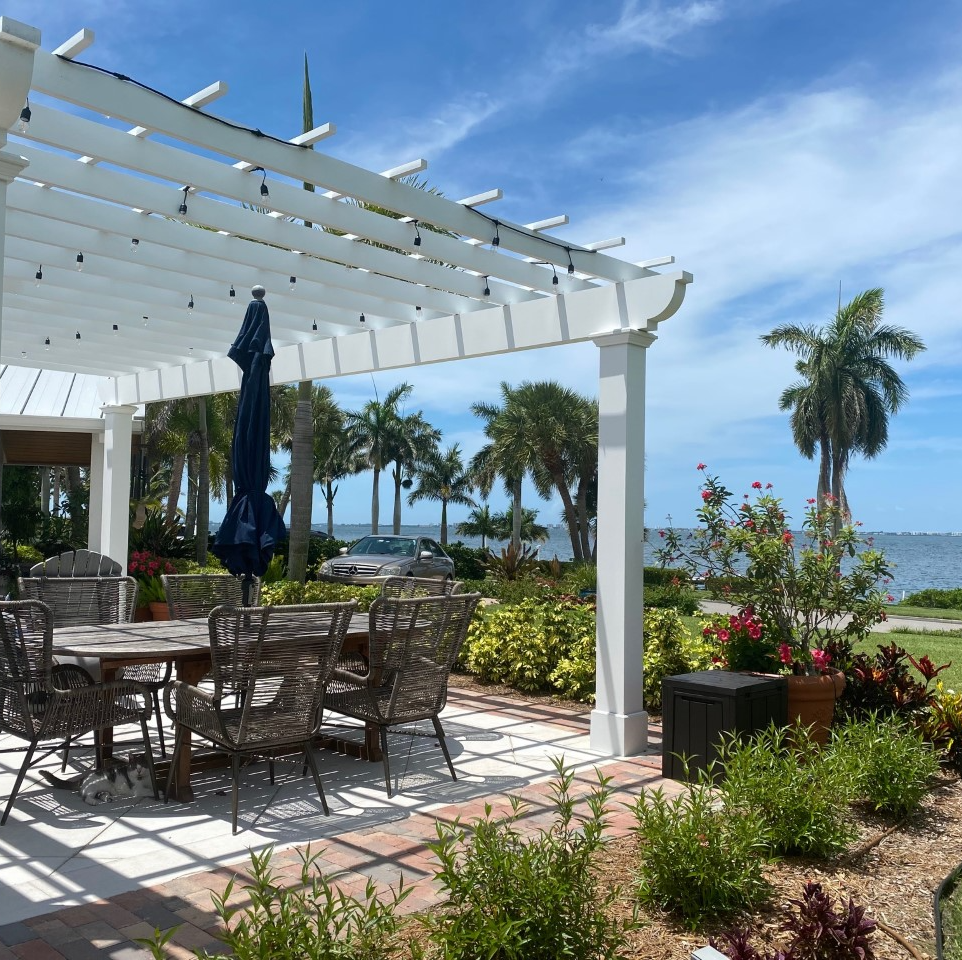 3 Ways To Make Your Florida Home Stand Out
---
Interest in outdoor living is at an all-time high, especially in warm climates like Florida. Whatever your style, you can make your Florida property more desirable and enjoyable in several ways.
Everyone has their own idea of what makes a good home. You may be an avid gardener and think a dedicated garden space makes a good home. You may be a cooking enthusiast and think a full outdoor kitchen makes a good home. No matter your personal preferences, there are a few recent exterior design trends that can make a Florida home stand out from the rest.
Adding any of the below can make your Florida home one-of-a-kind and your personal oasis away from the rest of the world.
Add an Outdoor Kitchen
When you live in a warm location year-round, you will spend more time outdoors than your neighbors up north. With so much of your life happening outside, you want to make that space as fun and usable as possible. Hiding indoors is no way to enjoy the sunshine! This is why outdoor kitchens have been one of Florida's most significant exterior design trends in Florida over the last few years.
An outdoor kitchen is perfect for Florida weather and allows you to enjoy the outdoors even more. A beautiful outdoor kitchen is also an ideal place to entertain family and friends, whether you are hosting a big gathering or simply a low-key dinner.
Each outdoor kitchen is a unique installation with appliances and finishes that best suit the space. For example, if you are an avid griller, you can have a custom grill installed. If you love to make and serve drinks, you can have a refrigerator and bar area added to yours. If you have ample space, you can add a kitchen island! Each outdoor kitchen is made with durable materials and can withstand the elements.
An outdoor kitchen is a practical addition to your home and an investment in your property. Homes with outdoor kitchens are not only worth more, but they are instantly memorable!
Utilize Privacy Structures
Another recent design trend is the addition of exterior privacy structures to your home. If you live close to your neighbors or near the road, you don't necessarily want people to be able to see everything you are doing in or outside. Exterior privacy structures are an attractive and practical way to make your home feel more secluded.
The privacy structure you choose will depend on what kind of privacy you are looking for. You can add a picket fence or decorative lattice panel if you want something to block the view partially. A Universal board fence will be a better option if you want something a little more solid.
Privacy structures don't have to be big ugly boards that destroy the beauty of your home. Instead, a privacy structure can be something that adds to the beauty of your outdoor space and give your home a little more seclusion. 
Make Indoor-Outdoor Living a Priority
One of the biggest trends in areas with warm temperatures is indoor-outdoor living. Indoor-outdoor living is taking the inside, outside, and the outside inside. It is all about blending your interior and exterior spaces harmoniously. Homes with indoor-outdoor structures are highly desirable and stand out from the rest because they are more interesting and exciting.
One way to achieve this symbiosis is with a structure like an attached pergola. An attached pergola is built, with one side attached to your home extending into your yard. The space under a pergola is often used as a gathering area with furniture similar to a living room or traditional outdoor furniture. It can be built on a deck or any surface material you like. If you want extra protection from the elements, you can add a retractable shade canopy that will protect you from the sun and the rain.
An attached pergola is a beautiful structure that will add immense curb appeal to your home and extend your home beyond its walls. Adding a pergola is a great way to define an existing patio space to make it more contained and inviting. It's like adding another room to your home!
Finishing It Up
If you live in Florida, your home's exterior is almost as important as the interior! So take advantage of those warm temperatures and sunshine and make your outdoors more appealing and enjoyable with a beautiful outdoor structure.