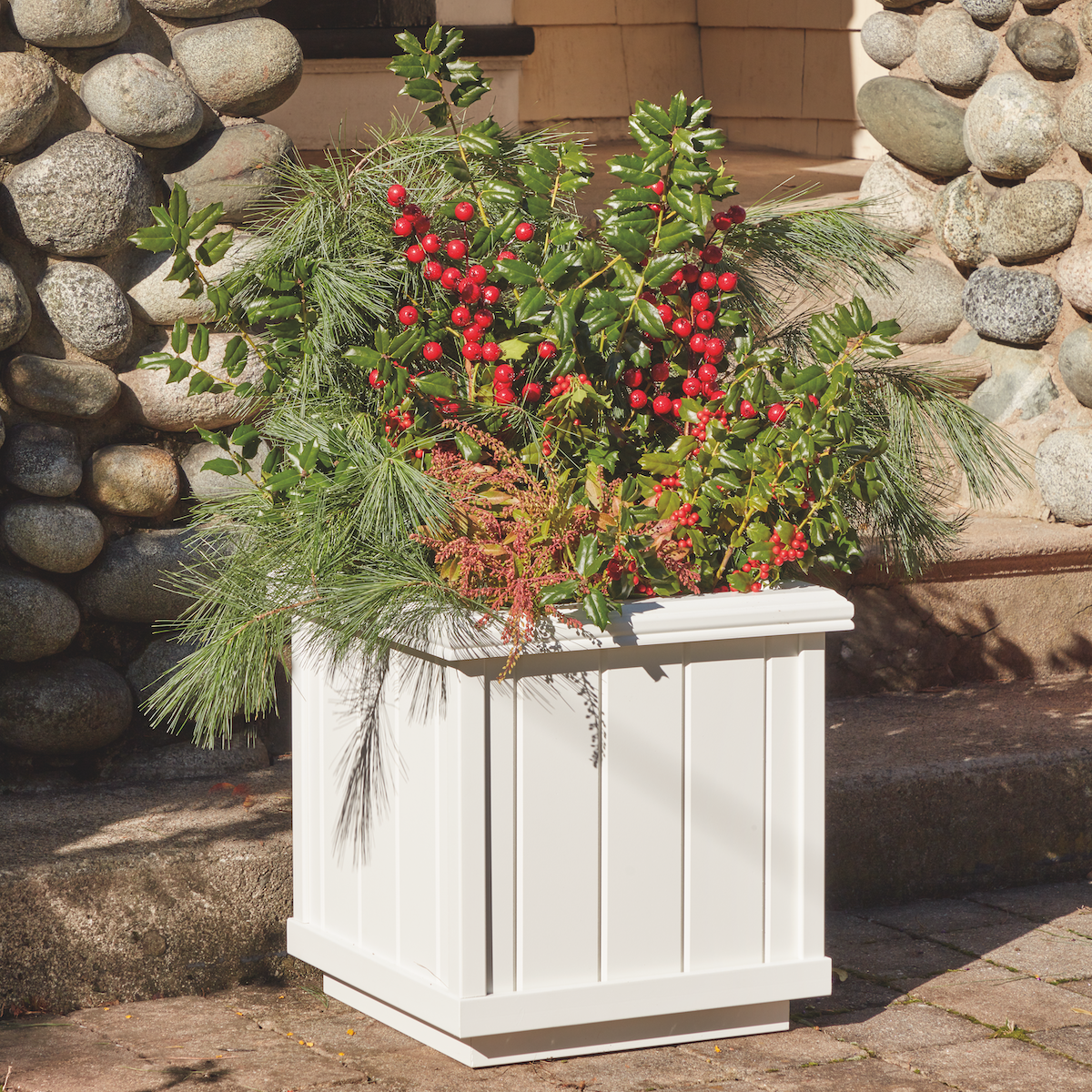 2022 Gift Guide For The New Homeowner
---
The holidays are here! If you are looking for the perfect gift for a new homeowner, you have come to the right place – you can find several smaller gifting products on the Walpole Outdoors website and showrooms.
The holidays are about coming together and showing your friends and family how much you appreciate them. If any of them has recently become a homeowner they may need a few quality touches to make their house truly feel like a home. 
Need a few ideas on what to gift the new homeowner? Start here!
A New Mailbox
Suppose you are giving someone a gift for the home — you always have to take into account their style. You may choose something you like, but they may feel differently. To avoid this, aim to gift things that are classic and timeless like a sturdy, traditional mailbox and post.
A new mailbox is a great gift for the new homeowner. A home will come with a mailbox of course, but adding something new, clean, and shiny will add some curb appeal to the property and change out some of the standard items the home came with. A mailbox is a perfect choice because the standard design matches homes of various styles and is often the most desired by homeowners.
There are three standard mailbox styles carried at Walpole Outdoors that are perfect for any homeowner and price range. Our best seller is the classic Aluminum Strong Mailbox, a 100% aluminum alloy mailbox that is rust-resistant. The mailbox is crafted with a three-stage baked-on powder finish that provides UV protection. This mailbox is both strong and attractive! You can choose from burgundy, black, white, green, navy, or gray depending on the preference of the homeowner.
If you are looking to spend a little more money on something extra special, you can go for the striking Stainless Steel Mailbox. This mailbox is crafted with marine grade 316 stainless steel and brushed with a satin finish making it, especially rust-resistant. This mailbox has a great modern look that will stand out wherever it is installed.
The final choice is the remarkable Copper Mailbox. This classic mailbox is built with 20-gauge copper that starts as a rich copper color and weathers to lovely verdigris. This mailbox is one of the highest-quality copper mailbox pieces on the market and would make an incredible gift.
A Planter
Another great gift for the new homeowner is something with a blank slate that they can use to customize their home. Nothing is a better blank slate than a quality planter.
A planter from our Rockport collection is the perfect gift for any homeowner. These planters are crafted in a variety of sizes and styles in cellular PVC wood alternatives, ensuring they will last for years with little to no maintenance.
A great choice is the classic Square Rockport Planter in white or black. This planter is available in 16" or 18" ensuring that it will fit in a variety of spaces outside the home. The square style is also a great choice since it is so versatile and standard it appeals to homeowners with varying styles.
Another great choice for a gift is the Tapered Rockport Planter. This planter is more stylized than the square planter but still has a classic look and a similar small size. This planter would look great anywhere but especially on the front porch, steps, or just outside the front entry.
A Door Knocker
If you know your new homeowner well, it might be fun to give them something small that reflects who they are and what style they are interested in. A door knocker may not be something anyone needs to complete their home, but it is a lovely finishing touch that can bring a lot of joy.
There are a number of finely crafted door knockers available at Walpole Outdoors that suit a wide array of people. A few standouts include the whimsical antique red brass Oak Leaf Door Knocker, hand cast Pinecone Door Knocker, and the fun brass Blue Crab Door Knocker.
Each door knocker is hand cast in either yellow or red solid brass and lacquered to prevent tarnishing. These small but timeless pieces can add loads of charm and interest to any entry.