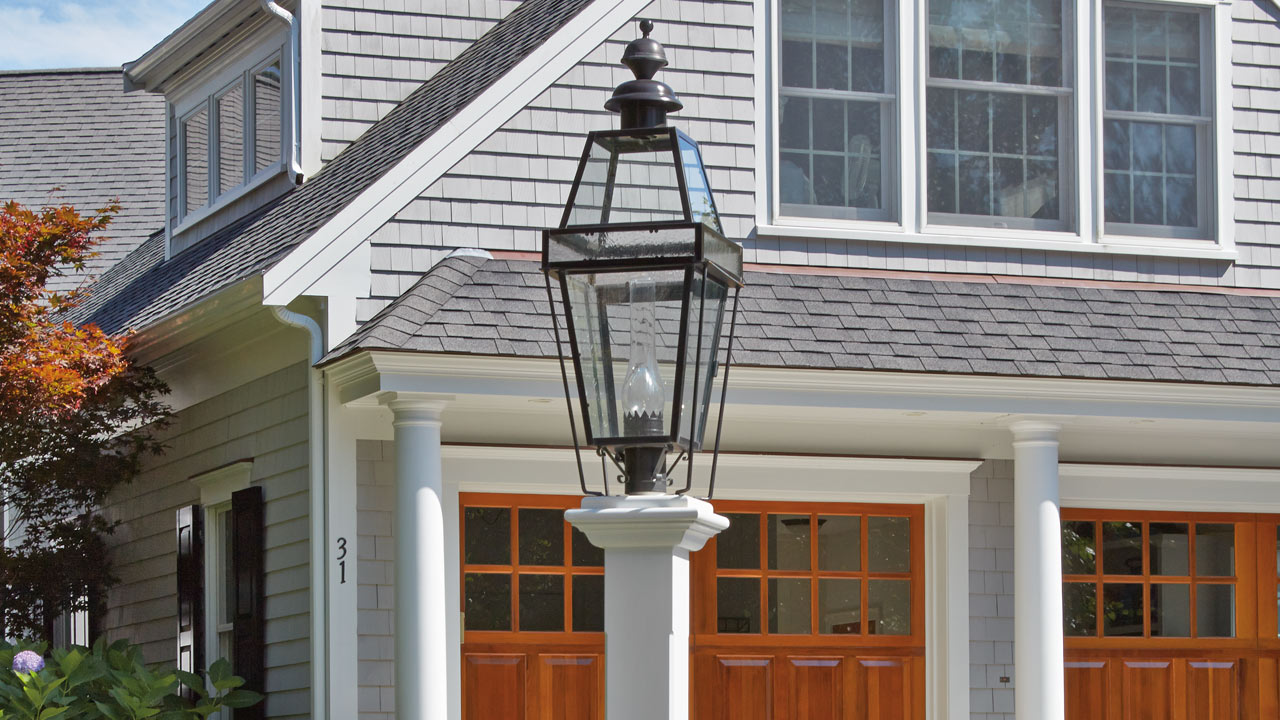 Upgrade Your Outdoor Lighting
---
There's no better time to give your outdoor lighting an upgrade. As the days grow shorter the need for a little light in the driveway, walkway or at the front entry is no longer just a style choice but a practical one as well.
A lantern and post is an investment that will not only provide you with much needed light in areas of high foot traffic but one that will also boost your homes' curb appeal. A great lantern and post will last you years and years and give you great opportunities as far as seasonal decorating and landscaping are concerned.
A wreath at Christmas or a bed of flowers in the springtime - Can you picture it? One of the most popular and versatile lantern posts is the Hammond Lantern Post. This beautifully crafted post features four recessed panels and a decorative cap, all crafted in low maintenance AZEK, an advanced wood alternative material. The Hammond Lantern Post can withstand even the coldest winter weather and requires little to no maintenance - no peeling and no rotting.
You can also add your own touches to your Hammond Lantern Post with size options as well as your choice of Sherwin Williams vinyl safe paint if the standard white doesn't suit your outdoor aesthetic. Additionally you can add a mounted bracket that can hold a hanging hand-crafted sign of your choice. Each post compliments any one of the dozens of lantern styles we offer online or at our retail locations. A popular style (and the one featured in both of the above images) is the Beacon Lantern. This is a traditional lantern with single bulb and hurricane glass enclosed by four panels of glass and a beautiful brass finish. This classic lantern look also comes in a side-mount version for lighting up your front entry.
Whether your style is more traditional or contemporary we are happy to help you find the perfect lantern and post combination for your home.
SHOP ONLINE FOR LAMP AND LANTERN POSTS FROM WALPOLE OUTDOORS