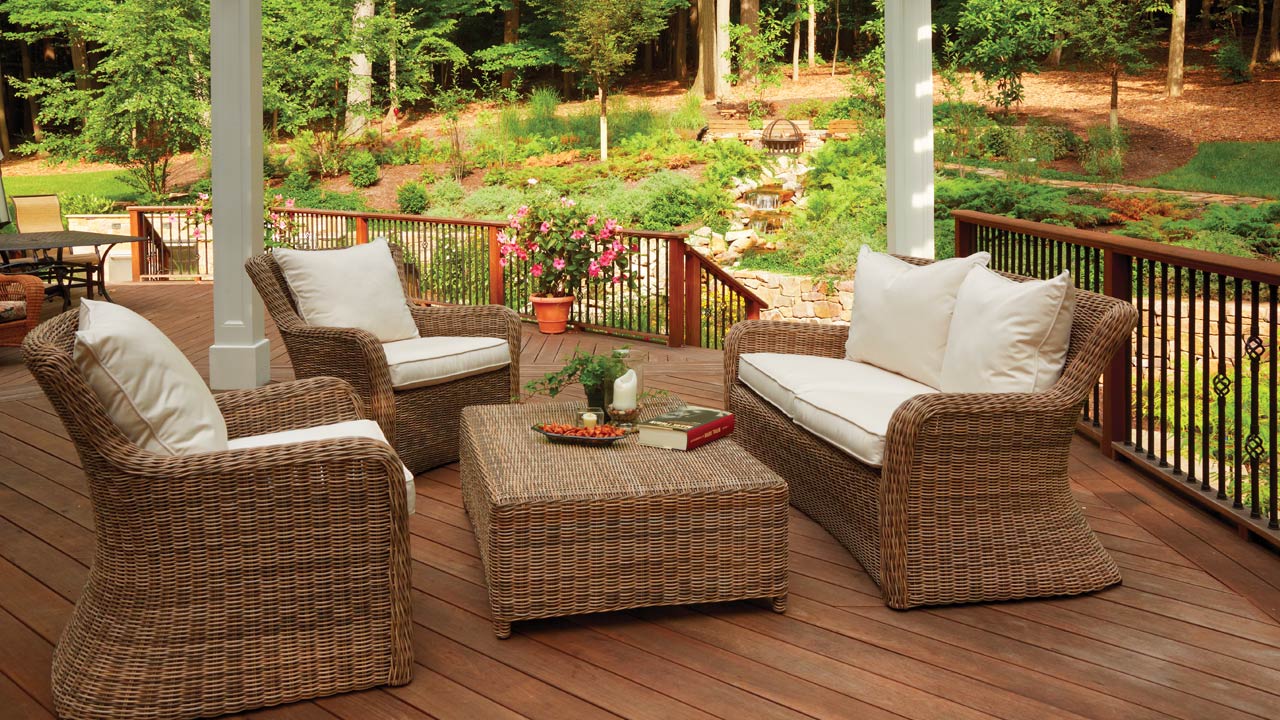 Summer Living Outdoors
---
Getting the most out of your summer means getting out of the house as much as possible. What better way to spend time outdoors than in your own yard or patio. The key to spending time outside is to create a space that is comfortable and versatile for the entire season. To do this you need a few core pieces of furniture to invest in and then build your space around them. What you need all depends on what kind of space you are looking to build.
Simple Seating Area
If you don't have a lot of space or don't need a big setup a few great chairs will do the trick and get you outdoors. Some of our favorites include the timeless Adirondack style chairs. These chairs are stylish and oh so sturdy, made in quality cedar and painted or stained in a variety of great colors. You can go for something bright like red, yellow, green, orange or blue or stick with the classic white or stained cedar look. If you want to add a little something extra you can up the comfort with the Seaside Adirondack Footrest or add some convenience with the handy Harbor View Adirondack End Table. Each of these accessories can make your simple chair setup extra luxurious. 
A True Dining Setup
If you have the space and entertain a lot (or just have a big family) you might want to create a larger space for eating and relaxing that can include everyone at the same time. The first piece you need is a good table and the Wainscott Square Table is perfect for dinner for four table. Next add some complimentary chairs like the Chelsea Armchair to finish off the space. 
Plush and Lush
If you are looking for something a little more comfy cozy take a peak at our Nantucket and Sag Harbor collections. Each collection features finely crafted furniture with plush cushions ideal for sinking into. These collections can create spaces that feel extra luxurious and look especially amazing under one of our amazing pergolas (if you don't have one of those already we can help you create something great).