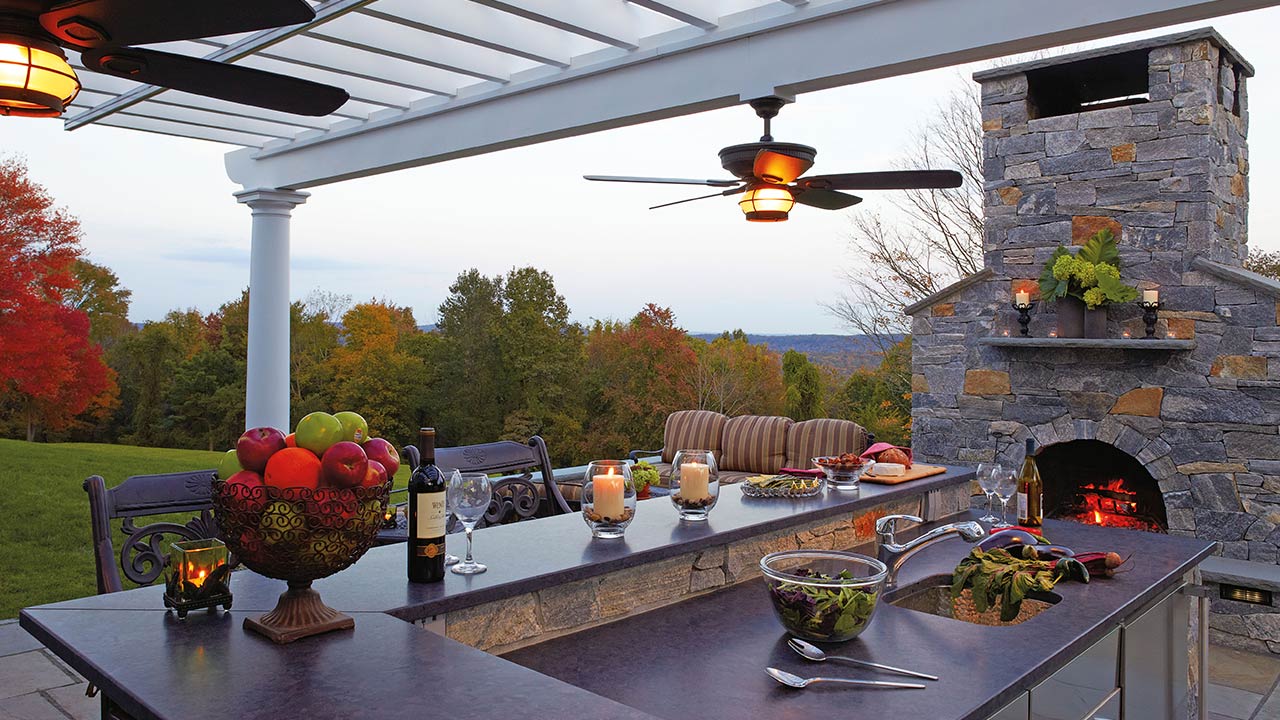 Home Is Where The Happy Is
---
2020 has already taught us a lot. One of the major takeaways is the importance of home. Is your home a place to retreat and relax? Investing in your home is a smart move that will greatly increase your quality of life especially during tough times. Where can you start?
Create An Outdoor Space
If you don't already have a designated seating area outside now is the time to create one! Creating a space outside where you can sit, relax, eat and entertain is key in enjoying your home more. While we are all social distancing this space will also be useful to meet up with family and friends safely outdoors. Start by simply defining a set space with furniture. Once you know where you want this space and what kind of furniture you want to fit into it you can purchase new pieces to set the scene. A great second step is to add in a pergola to provide shade and make the space enjoyable in every season. 
Upgrade Your Existing Space
Adding a few new touches to your existing outdoor space is enough to bring new life into your home. Maybe you add a pergola over an existing patio area. Maybe your outdoor furniture has seen better days. Maybe it is time to really take that plunge and get the outdoor kitchen you've always dreamed of. Bringing a little newness into your backyard is an easy way to instantly transform your home and your opinion of it. A few new pieces may be all you need to spend some more time enjoying the outdoors.
Check Projects Off Your List
Since we are spending more time at home we have more time to see its flaws. What better time is there to get one of those big projects off your list? Adding or replacing a fence can give your property a huge boost in curb appeal and will help keep your home safe and private. Now that you've been home for a few months you probably have a great idea of what your space needs.