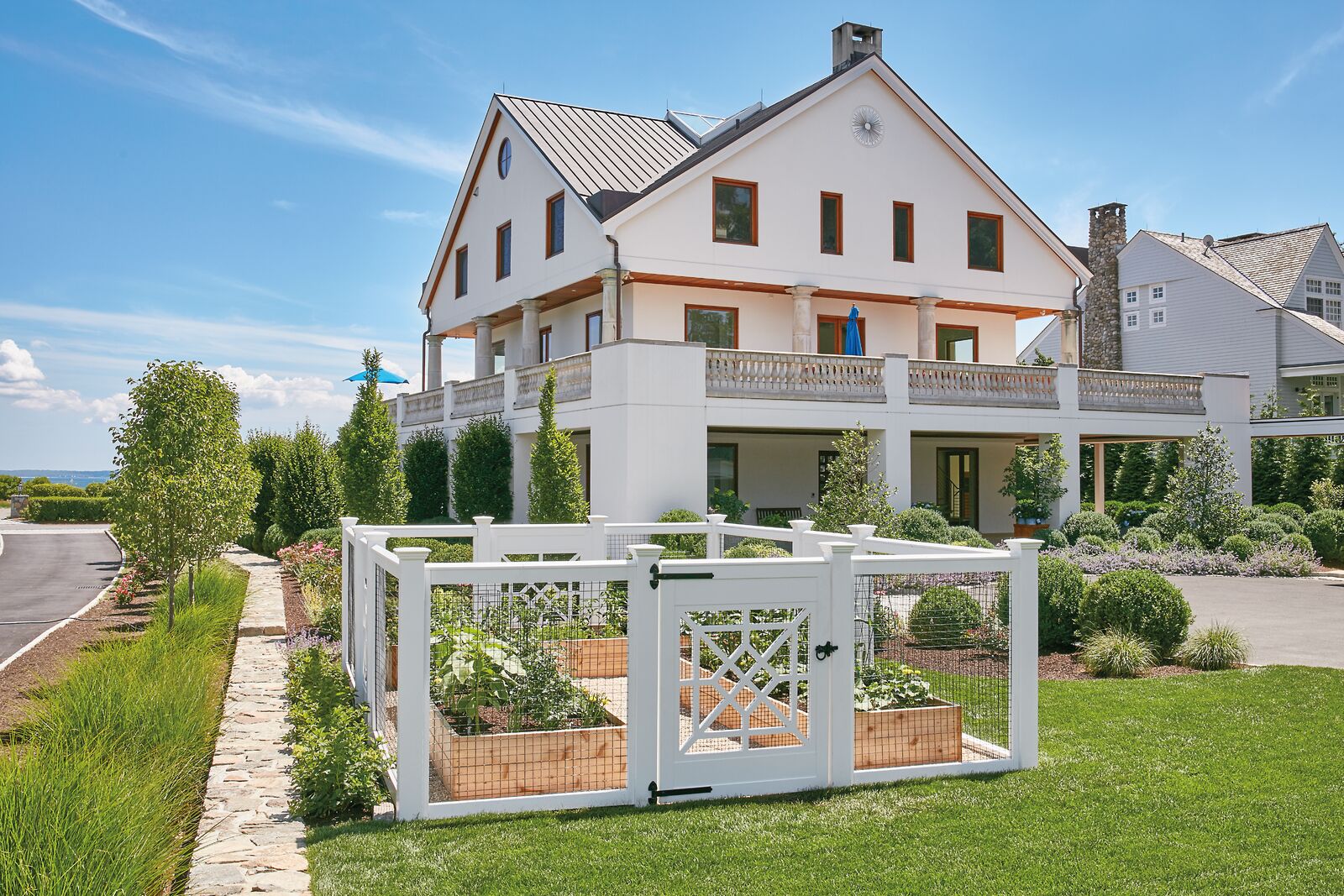 Building The Perfect Garden Enclosure
---
If you have ever spent time gardening you know that keeping your plants safe from pests is difficult, especially if you live in an area with a lot of nature. The only way you can truly protect your plants from animals is with a sturdy garden enclosure. But what kind of garden enclosure is right for your garden?
If you have a garden chances are you have battled some kind of pest at one point or another. Some gardeners have to deal with smaller animals like bunnies and groundhogs while others have to deal with larger animals like deer. No matter what you are trying to protect your plants from you can do it with a garden enclosure. Persistent animals will only be dissuaded with a physical barrier they cannot get by.
You may put up some wire fencing every year but that is only temporary and can easily fall or bend. If a hungry bunny is motivated enough it will be able to climb or tunnel right under a flimsy wire fence. What every gardener needs is an enclosure that will stand secure each and every year without having to install and uninstall it at the beginning and the end of every season.
So if you are looking for a garden enclosure for the first time what are some questions you want to ask yourself? Here are four of the most important questions:
Is It Secure?
The most important aspect of a garden enclosure is whether or not it will keep your plants safe. If you have problems with smaller pests you want to make sure that your enclosure has gaps that are tighter and will keep them out. You also need to make sure that the structure is built 1-foot underground to prevent tunneling. Animals like these would do best with some kind of wire fencing they cannot get through.
If deer are the problem you need an enclosure that is much taller to keep them from jumping in or leaning over to eat your tomatoes. For a structure like this you will need something 6-10 feet high that includes a gate for easier access. 
If your garden enclosure cannot protect your plants then you have just installed a very attractive area of fencing that will ultimately not serve its intended purpose.
Is It Sturdy?
Another important aspect of a garden enclosure is how sturdy it is. If you are dealing with smaller pests you may be able to get away with an enclosure constructed with less sturdy materials since the animals are small and won't be able to knock it over. But if you are dealing with deer you need something much stronger.
If you live in the Northeast or somewhere with a lot of snow and inclement weather you need to take into account whether or not your enclosure can withstand high winds and large amounts of snow. Likewise for anywhere where there are frequent hurricanes. You want your enclosure to stand for years to come and that will mean it will likely see some severe weather from time to time.
Is It Stylish?
When choosing a garden enclosure you want to make sure you are addressing the practical issues first. But once those are taken care of you can focus on what kind of fencing is the most pleasing to the eye and what compliments your home best.
There are a lot of different styles a homeowner can choose from when creating a garden enclosure. You can go for something simple and natural that will blend in with the natural surroundings or you can go for something unique and fancy.
One garden enclosure that has embraced beauty is this rose garden enclosure that features classic sweeping Chestnut Hill picket fencing with matching gates and spindle top arbors. This garden enclosure is built to not only protect the roses inside but to create a magical space all its own.
On the flipside you can create something like this custom post and rail enclosure – a perfectly sturdy and simple enclosure that is meant to look natural and rustic.
Will It Last?
If you are working with Walpole Outdoors on creating the perfect custom garden enclosure you don't have to worry about whether or not your structure will be long lasting. All Walpole fencing is crafted out of the highest quality materials including AZEK, the low-maintenance wood alternative that will last years without decaying or tarnishing.
Final Thoughts
Regardless of what kind or size garden you have it can benefit from a sturdy garden enclosure. Before you break ground make sure that you have selected something that best suits your needs, climate and style so you will be happy to look out the window at it from season to season.